 The Living Room of Norfolk
Featuring multiple curated culinary and beverage experiences, The Market is the living room of Norfolk and the region where everyone comes together.
Need a place for Game Day or sport watch? We got you covered with delicious eats, cold beer and 30+ TVs!
Want to book a Watch Party for you and your crew?! Contact Events@WatersideDistrict.com today!
WEEKLY SPECIALS
Taco Tuesday Specials | All Day

$6 Pulled Pork
$7 Beer
$8 Chicken
$3 Chips and Salsa
$4 Topo Chico or Sol

$5 Margaritas
$2 Burger Wednesdays | ALL DAY
Offer valid with purchase of beverage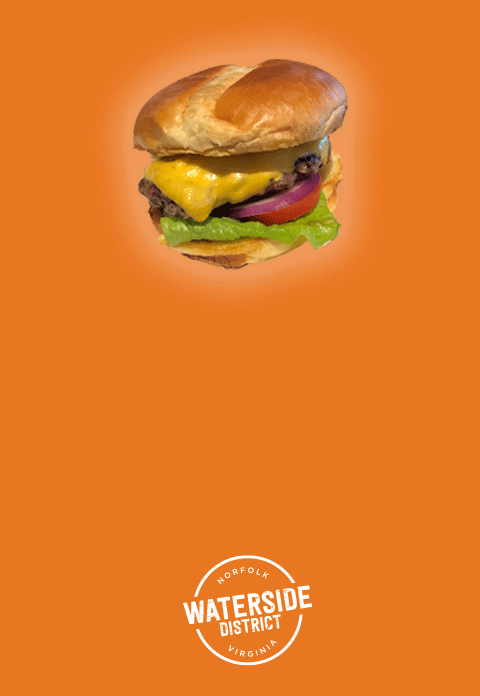 Football Game Day Drink Specials

$5 Field Goal Shooters
(Only $3 when field goal is made)

$5 16oz Miller/Coors Cans

$6 24oz PBR Cans

$5 Topo Chico/Vizzy/Simply Spiked Lemonade

$5 – NFLIT (Long Island Tea)

$12 - 22oz Souvenir Cup Drinks
(Coors Light/ Miller Lite)
+$6 refills

$35- Miller Lite/Coors Lite Beer Tower
🍻 🍻 🍻 🍻 🍻 🍻
A 3% facilities fee will be added to the total of each check. This fee is not a tip or service charge.
Must be 21+ after 9PM on Fridays and Saturdays.